Julian Assange supporters hold vigils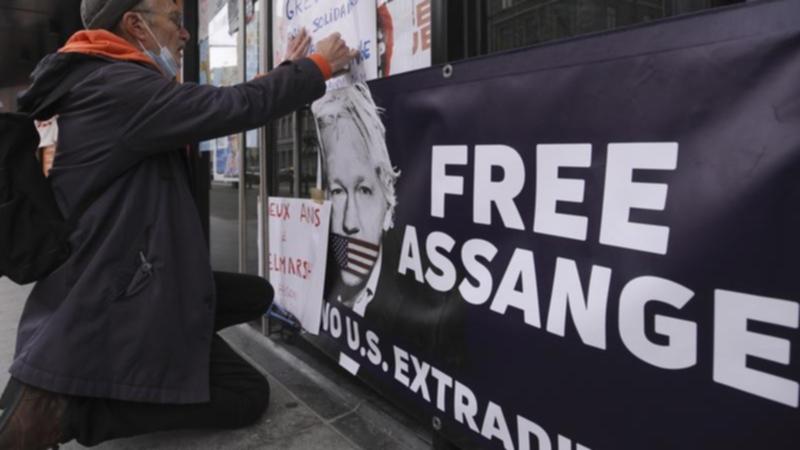 Small vigils have been held in cities across the world to mark the second anniversary of WikiLeaks founder Julian Assange being detained in prison after he was dragged from the Ecuadorian embassy in London.
Supporters demanding his release joined events on Sunday in countries including Australia, the UK, Belgium, Germany and the United States.
Protests were held in London outside the Ecuadorian embassy, at Westminster Magistrates' Court, and at Belmarsh prison where he is being held.
Messages saying "Bring Assange Home" and "Journalism Is Not A Crime" were also projected onto buildings in the capital.
A small gathering of supporters held up similar banners in Sydney Harbour, calling for the Australian to be released.
Assange has been held in…