Angelina Jolie talks working with Aussie schoolboy Finn Little in new thriller 'Those Who Wish Me Dead'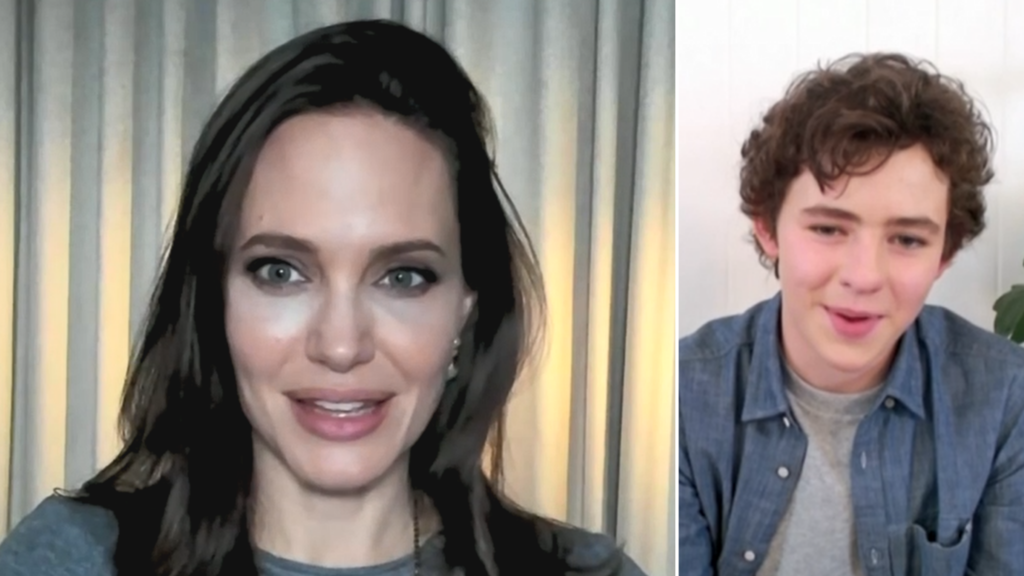 Angelina Jolie has heaped praise on Australian actor Finn Little, joking that the 14-year-old "upstaged" her in their new film.
The Hollywood superstar stars alongside the Brisbane schoolboy in new blockbuster Those Who Wish Me Dead, which arrives in cinemas this week.
Watch Jolie and Little speak to Sunrise about the film above
"He was really a teammate, he was brilliant and he did upstage me easy," Jolie said of Little in a new Sunrise interview about the film.
"He is very talented and it was a pleasure to watch."
"I didn't think of him as a child I was working with, I came very quickly to realise I was alongside a very seriously…